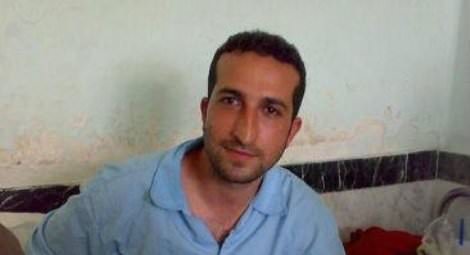 Christian Solidarity Worldwide (CSW) has learned that, during a June 14, 2017 court hearing for four members of the Church of Iran denomination in Rasht, Iran, a judge who is notorious for issuing harsh sentences, unexpectedly entered the room and made a comment criticising Christians. The four Christians are charged with "action against national security," CSW says.
Pastor Yousef Nadarkhani, Mohammadreza Omidi, Yasser Mossayebzadeh and Saheb Fadaie were summoned to the 26th Chamber of the Revolutionary Tribunal on June 14, 2017, where, in addition to informing them that a verdict would be delivered within 20 days, the presiding judge, Judge Ahmadzadeh, accused the church of receiving £500,000 ($646,500) per year from the British government.
CSW is a Christian organization working for religious freedom through advocacy and human rights, in the pursuit of justice.
Harsh sentences
In a worrying development, Judge Abolghasem Salavati, who heads the 15th Branch of the Revolutionary Court and is known for issuing harsh sentences, entered the courtroom during the proceedings and announced that "Christians make foolish claims."
CSW says Judge Salavati is notorious for carrying out miscarriages of justice in high-profile trials involving foreign political activists, lawyers, journalists and ethnic and religious minorities. He is also known for delivering lengthy prison sentences and ordering that defendants be lashed. In many cases, he has ordered the execution of defendants.
Judge Salavati's unexpected intervention may indicate that the presiding judge is under pressure from the Iranian Secret Police to pronounce a pre-determined verdict and deliver a harsh sentence, says CSW.
Arrests
The four men were arrested on May 13, 2016, during a series of raids by Iranian Security Service (VEVAK) agents on Christian homes in Rasht. A ruling on their case was expected prior to the Iranian New Year (Nourouz) on March 21, 2017. However, the decision to refer the case to authorities in Tehran delayed the sentencing.
If found guilty, the men could face a maximum of five or six years in prison. A ruling is also overdue for a decision on an appeal by Mr. Omidi, Mr. Mossayebzadeh and Mr. Fadaie against a sentence of eighty lashes each for drinking wine during a communion service.
Unwarranted intervention
"It is both puzzling and troubling to hear of Judge Salavati's unwarranted intervention in the trial of these four Christians, which was clearly designed to intimidate," CSW's Chief Executive Mervyn Thomas said. "Also, worrying is the fact that a derogatory statement about a religion (Christianity) that is recognized in the national constitution was uttered in open court by someone who is responsible for dispensing justice. We reiterate that the national security charges leveled against these men are spurious and an indication that the authorities persist in criminalizing the Christian community for exercising their right to freedom of religion or belief."
Thomas added: "We urge the Iranian government to dismiss the charges against them, and to cancel the outstanding charges against Mohammadreza Omidi, Yasser Mossayebzadeh and Saheb Fadaie. The international community must press the government of Iran to uphold its obligations to respect the right of all of its citizens to freedom of religion or belief, as outlined in the International Covenant on Civil and Political Rights (ICCPR), to which it is signatory, and to respect provisions within its own constitution that recognize Christianity and its practices."
source: churchcentral