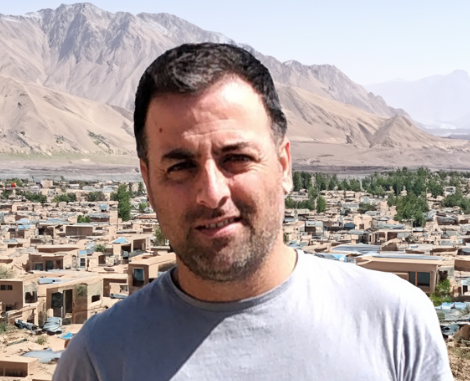 In a harrowing tale of persecution, Saheb Fadaie, a Christian convert from Iran, has endured years of imprisonment and now faces a second flogging, followed by a two-year internal exile in a remote part of the country. Despite hopes of securing his release, Saheb's journey to Tehran took an unexpected turn, resulting in further punishment rather than freedom. This blog post delves into the details of Saheb's ordeal, shedding light on the challenges faced by religious minorities in Iran.
A Painful Encounter: On June 25, Saheb traveled from his home in Rasht to Tehran, seeking the return of a property deed submitted for his bail. However, instead of receiving his property deed, he was confronted with the news that two punishments were still pending on his case file. Saheb was to endure fifty lashes for a delay in returning to prison after a furlough, and he was sentenced to two years of internal exile for "spreading propaganda against the regime."
Unjust Punishments: Without delay, Saheb was subjected to fifty lashes on the spot, a painful reminder of his previous flogging in 2020 for the act of drinking Communion wine. Additionally, he was instructed to report to the authorities in Nehbandan, a city located 1,600 km away from his home, within the upcoming days. This internal exile would uproot Saheb from his community and force him into an impoverished region with limited job prospects.
Family Sacrifices: During Saheb's ordeal, his devoted wife, Marjan, accompanied him to Tehran. Witnessing her husband's flogging, she expressed her willingness to stand by him in exile. However, Saheb, concerned for his family's well-being, chose not to subject them to further suffering. Consequently, Saheb and his family face another painful separation, leaving Marjan to manage the grocery shop they had established together since his release.
Background: Saheb, now 42, serves as a deacon in the Church of Iran house church network in Rasht, a city in Gilan province. Alongside Pastor Youcef Nadarkhani and fellow house church members, Saheb began serving a ten-year prison sentence in Tehran's Evin prison in July 2018. Their charges included "acting against national security" by promoting house churches and propagating Zionist Christianity. While Saheb's sentence was later reduced to six years, his release in February 2023 was part of a general pardon issued by Supreme Leader Khamenei on the anniversary of the 1979 Islamic Revolution.
Saheb Fadaie's ongoing persecution highlights the immense challenges faced by religious minorities in Iran. His story of imprisonment, floggings, and forced exile exposes the systematic oppression and discrimination against those who choose to follow a different faith. As we reflect on Saheb's courage and resilience, it is crucial to raise awareness of religious freedom violations and advocate for the rights of individuals like him who are unjustly targeted for their beliefs.